.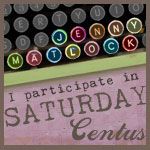 This is the 64th week of Saturday Centus, a fun and challenging literary meme hosted by Jenny Matlock at her blog off on my tangent.
Most weeks Ms. Jenny holds us to just 100 words plus the supplied prompt with which to craft our little stories and poems.
This week, however, the heat has apparently gotten to her, the poor dear. She's
shaken things up in Centusland by allowing us a mere 15 words in addition to the prompt.
Don't worry Jenny. Help is on the way. Step away from the light! Medical personnel are right now rushing to your aid with a pitcher of Margaritas! Get well soon!
This week's prompt is
"Before I die I want to...."
and was inspired by this building in New Orleans.
My epic 21-word submission this week is entitled:
Not In This Lifetime
And have a sane government.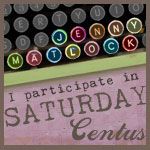 It's a great pity the right of free speech isn't
based on the obligation to say something sensible.