.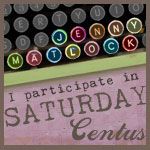 Don't pay the ransom, I've escaped!
I wish I had been kidnapped. Then I wouldn't have been forced to write all those term papers for school and maybe have had time to play each Saturday. I missed you all, my Centusian pals! Although academia is tapping its toes and staring at its watch right now, I just had to dig out from under it for just a few minutes and scare up a short story for week 91 of Saturday Centus.
For the random, unenlightened blog hoppers who find themselves here for the first time and have never heard of Saturday Centus, it is essentially a cult where we sacrifice Twinkies to the Goddess Centusia every Saturday (unless there's a game on, in which case it switches to nachos) before laying down in bed for a few hours to "meditate."
Or it could be a fun literary meme hosted by Jenny Matlock every Saturday from her blog "
off on my tangent
" where Jenny gives us challenging writing assignments using a supplied prompt and we have to write stories using the prompt and only an additional 100 words. You decide. You may want to do both just to be safe.
Gosh, it's been so long since I have written one of these. I feel so deCentusized!
Nonetheless, I think I'm going to go all Ron Paul-y around here if I can't write something for fun for a change. Thanks Jenny for your email and for waking me out of my coffee/energy drink/sleep-deprived coma long enough to post something on my horribly neglected blog once again. I hope I can keep it going for next week too!
This week's prompt comes to us from Miss Nonna from her wonderfully delicious blog,
Tasty Tales
. We have 100 words plus the prompt to play with and can add a picture. No naughty talk or splitting the prompt. This week's prompt is "
We know where all the bodies are buried
." Thanks Miss Nonna!
Here is my effort for this week. I have entitled it:
The stench of stale beer, cigarettes and cheap cologne filled the small, dimly-lit room. A jukebox in the back played Jerry Reed as two old boys, Gator and JB, laughed and drank beer at the bar.
Today marked the 50th anniversary of the Hamilton brother's mysterious disappearance walking home from school in 1962.
"It's a shame they didn't look 'round the Okefenokee Swamp," smiled Gator.
"Yeah, that's a damn shame," winked JB.
The bartender nervously leaned in and whispered to them "You boys know anything about where they are?"
"Son, this here is Waycross. We know where all the bodies are buried."
Editors Note:
I apologize to anyone who feels offended by the stereotypical characterization of Southerners as dirty, smelly, lazy, annoying, gun-toting, stupid, rude, racist, ball-cap wearing, illiterate, anti-Semitic, drunk driving, homophobic, foul-mouthed, white trash, religious hypocrites with cigarettes perched between their few remaining yellow-stained crooked teeth, screaming obscenities at their out-of-control children to "git back inna truck" as they head out to the prison to visit their kin.
Obviously this stereotype is inaccurate, cliche and couldn't be further from the truth.
Especially in Waycross, GA.
Again, sorry Goober.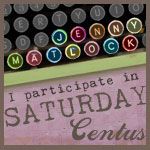 "I mean, let's face it, we didn't have slavery in this country for over 100 years because it was a bad thing. Quite the opposite: slavery built the South. I'm not saying we should bring it back; I'm just saying it had its merits. For one thing, the streets were safer after dark."
- Rush Limbaugh
.