.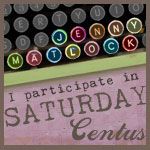 I'm back again to try my hand at a little fiction, and I mean little! This is week 67 of Saturday Centus, that fun literary meme that all the intelligent, non-whack job Republican Presidential candidates are raving about.
(Uh…and that would be who???)
Whoops, sorry….they are just raving. Never mind.
Anyway, thanks to the delightful Ms. Jenny Matlock of her blog "
off on my tangent
," our host for this excursion into micro fiction, we are challenged to come up with a story or poem or song or rap or whatever based upon a supplied prompt, but are only able to use a maximum of 50 words this week plus the prompt.
This week the prompt Ms. Jenny has given us to incorporate into our stories is "laugh out loud." And I have no doubt that many of the entries linked to her meme post will make you do just that! Here is my contribution to this week's silliness. I have entitled it:



Adventures in Chat Speak
"Thank you for introducing me to Facebook, Tom," she said.
"Well just don't get addicted to it," I warned.
"LOL! Don't worry I won't."
"Mom, did you just say 'LOL,' as in 'laugh out loud'? You're not supposed to say it, just type it."

"OMG. I'm sorry!"
"ROFL!"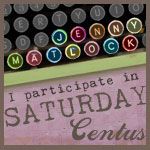 People took LSD to make the world weird...
now they take Prozac to make it normal.
.