.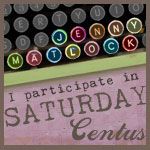 Hail Centusians!
It's time once again for another fabulously fun foray into the frightfully fleeting fiction of Saturday Centus hosted by that famed flawless fireball of the blogosphere, Jenny Matlock at her blog,
off on my tangent
.
This week our teacher, Ms. Jenny, has a real treat for us to help celebrate the Easter holiday, a big, bare-chested guy wearing a blue velvet bunny suit with a Playboy logo medallion!
I swear sometimes Ms. Jenny can read our minds and just know exactly what we want for a SC prompt! It's uncanny! And what says Easter better than a mustachioed, hairy-chested man doing his best come hither look wearing a blue crushed velvet bunny suit and sporting a porn magazine logo? It is awesomeness in its truest (and bluest) form!
As you might have guessed, this week's assignment is to use the supplied photo as a visual prompt for our 100-word stories. It's really a shame that we can't use more than 100 words on such an awesome subject, but those are the rules and we can't break the rules because that would throw the world into chaos, and we don't want that, do we? Yeah, um...we definitely...um...we don't want...hmmm.
Hey! Did one of you break the rules?
Anyway, thanks for such a festive and entertaining photo prompt, Jenny! I'm sure we will all have fun with it. Here is my submission for this week:
The Velveteen Weirdo
"Let me explain!
I've been depressed lately, so I went to a psychologist for help.
To feel better about myself, he suggested I choose someone real or fictional whom I admired and assume their positive characteristics. He suggested Neil Armstrong, Lou Gehrig, and Nelson Mandela as courageous, outspoken and interesting examples.
Well, I was undecided. On one hand, I always admired Hugh Hefner. On the other hand, my favorite story growing up was The Velveteen Rabbit.
I swear, officer, that's why I am dressed like this."
"Right, Harvey. Tell your story to the guys at Belleview, you whackadoo!"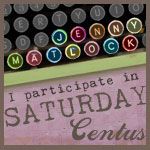 Happy Easter Everyone!
.