.
It's week 154 of Saturday Centus and time once again to write some mini-fiction as part of this fun and challenging literary meme by the incomparable Jenny Matlock. So if you have a little time and one hundred words you aren't using at the moment, you need to write them down along with this week's prompt "

It was the summer of 1974

." Then post them to Jenny's blog, off on my tangent, and share them with your fellow Centusians. I have entitled this week's post:
War Is Hell
It was the summer of 1974.
The sun blazed overhead as Stevens and I slogged through the tall grass.
Our mission: find Charlie and take him out.
The rat-a-tat-a-tat sounds of machine guns echoed through the trees.
Smoke wafted by carrying the unmistakable whiff of burnt flesh.
We took positions behind a big rock beside the trail and waited.
Minutes passed like hours.
Finally our waiting was rewarded.
Leaping from our position we caught Charlie by surprise.
"Rat-a-tat-a-tat-a-tat! We got you Charlie!!"
"You win. My mom wants me home now anyway. Dad's barbecuing chicken."
"Okay, same time tomorrow, Charlie!"
In the summer of 1974 I was a mere 12 years of age, playing army, building forts, riding bikes, and having fun like all kids did back then. I was generally oblivious to the madness surrounding the pointless and inane war in Vietnam and the corrupt abuses of power surrounding Watergate. Wow, I am sure glad we learned our lessons from that genuinely absurd time in our history! Who would want to live through that again, eh?
Hmmmmm.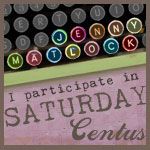 "Some parents say it is toy guns that make boys warlike. But give a boy a rubber duck and he will seize its neck like the butt of a pistol and shout "Bang!""
George F. Will
.