.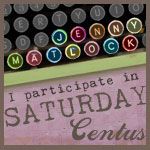 By now everyone is familiar with Saturday Centus, that 100-word story-writing meme that has everybody talking, right? Well, we can thank Jenny Matlock, that idol of millions and principal inventor of the blogosphere, for creating this wonderful literary challenge for us each week at her blog
off on my tangent
. It is week #79 of this fun meme and time for me to take another shot at micro-fiction writing!
This week our "Divine Miss M" has given us a photo prompt from which to base our stories or poems. In the photo are some kids playing soccer and off to the left is seen a house with a window. Our assignment this week is to write from the perspective of someone at this window. So my goal is to shoot for scoring a net 100 word story with no penalties by using foul language or going out of bounds with my word count. You should try it too. It will be a kick!
Here is the photo. My 100-word contribution follows below. I have entitled it:
"Wow, what an exciting game!
Go Duncan, go! Way to pass that ball!
C'mon Kenna! Don't let them score again!
Let's go team! Let's show these guys what Matlock's Hardware Hooligans are made of!
Hey other team…you guys are losers! Go cry to your mama, #4! You stink!
Hey coach, how about giving my daughter Brittany a little more playing time? Coach???
Hey coach!!!!
I forgot, he can't hear me from my window.
Damn, I wish they'd let me back on the field again. My team needs me.
This restraining order blows."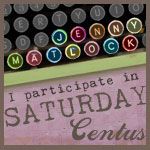 "Hell hath no fury like a losing soccer mom."
- Unknown