.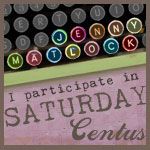 It's week 74 of Saturday Centus, that brilliantly devised literary meme forged from the fertile imagination of Jenny Matlock at her blog "off on my tangent."
This week's exercise in micro-fiction has us once again concocting short 100-word stories in addition to a supplied prompt. As usual I am a tardy participant, but I have an excuse - I had to save a house from a burning baby. Yeah, that's the ticket!
This week's clever prompt is "

The number you have reached is no longer in service

." I found this to be quite a challenging prompt, actually, but I managed to write something anyway. So even if it's awful I only have to live with it until next week's SC post!
The rules for this week are that we have to keep to the word count of 110 words total including the 10 prompt words and no more than 100 extra words. As always, there is no vulgarity or splitting the prompt allowed, but we can use a photo if we want this week.
Here is my entry for this week's assignment. I have entitled it:
(dialing)
"I'm so depressed.
I've been unemployed for 2 ½ years and now I'm completely broke.
The Republicans refuse to pass the President's jobs bill, but won't extend unemployment benefits.
(ringing)
Cold.
Heartless.
Bastards.
They've slashed education and health services. I can't get job training or medical assistance.
(ringing)
Instead they're giving billions to their filthy rich donors and corporate masters.
After tomorrow I will be homeless.
I can't live like that.
(click)
'The number you have reached is no longer in service. Please check your number and dial again.'
Perfect! That's the last time I try to call the Suicide hotline."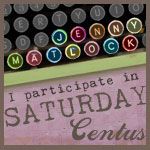 He was so depressed, he tried to commit suicide by inhaling next to an Armenian.