.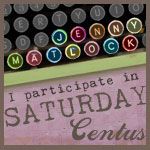 Hey my peeps! Thought I would sneak a last-minute story in before the deadline for week 58 of Saturday Centus. You know Saturday Centus, that fun-filled literary meme where most people write and post their stories on Saturday instead of the following Friday? What can I say, I'm an underachiever!
Hosted by that incomparable wit, Ms. Jenny Matlock, at her blog off on my tangent, the Saturday Centus is a weekly writing exercise where Ms. Jenny supplies us with a prompt and we have 100 words to create something clever and interesting from it.
This week, with the assistance of Miss Nonna Beach of Tasty Tales, Jenny has given us an additional 100 words to work with, thus sparing countless babies in the process. The prompt for this week is "the wall was built long ago." Thanks Nonna for the cool prompt! Here is my last-minute take on the prompt. I have entitiled it:
The wall was built long ago.
For thousands of years it stood silently, a stone sentinel protecting their town from an evil whose face was long-since forgotten. Horrific stories of plagues, madness and suffering on an epic scale on the other side of the wall had been passed down from one generation to another frightening the townsfolk and stifling thoughts of venturing beyond its boundaries.
But no one really knew the truth about the wall, who built it, or why.
It wouldn't have mattered anyway. With such short arms and legs it was impossible to climb over, even with help, let alone climb back over alone. So life simply went on as it had since those dark times when the wall was built.
Like packs of wild animals, their hunger pushed them into the streets each night in pursuit of food. Descending upon a young family, a fierce struggle ensued with fangs and claws tearing away at flesh. Outnumbered, the couple and their children were slaughtered and served as the evening meal. Killing and eating each other was just a part of everyday existence there in Fukushima City.
You see, the wall was built long ago. But it was built to keep them in.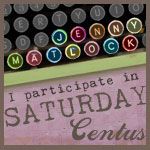 Never underestimate the power
of stupid people in large groups.